Growing roses is not as difficult as we've been lead to believe, but they do benefit from some TLC and the efforts you make in caring for your roses in the spring will mean many fewer problems to tend to during the growing season.

Spring Pruning of Roses/When to Prune Roses

The standard recommendation is to cut the flower stem back to an outward-facing bud above a five-leaflet or seven-leaflet leaf. However...Not all types of roses need to be pruned, other than for clean-up and size control, but if you are going to prune your roses, early spring is the perfect time. Pruning before the leaf buds open causes the rose bush to put its full energy into new growth. If you are uncertain of how and when to prune roses or which roses need pruning, here are some basic guidelines or feel free to come in and ask us. One of our knowledgeable staff would be delighted to assist you.

Timing is determined by the class of the rose plant and the hardiness zone in which it is growing. Most rose pruning is done in the spring. Watch for when the leaf buds begin to swell on your rose plants, meaning the bumps on the canes get larger and reddish in color.

Hybrid tea roses are the most particular about pruning. If you don't know what type of rose you have, watch the plant for a season. If it blooms on the new growth it sends out that growing season, prune while dormant or just about to break dormancy, as stated above. If it blooms early, on last year's canes, don't prune until after flowering.

Some general pruning guidelines by rose classification: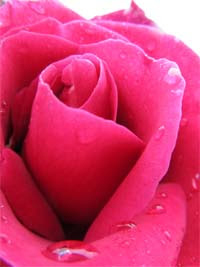 BLOOMS ONCE, ON NEW GROWTH

Modern Ever-Blooming Roses & Floribunda: These bloom best on the current season's growth. Prune hard (½ to 2/3 the plant's height) in the spring and remove old woody stems. Leave 3-5 healthy canes evenly spaced around the plant. Cut them at various lengths from 18 - 24 inches, to encourage continuous blooming.

Hybrid Teas & Grandiflora: These also bloom on new wood and should be pruned in early spring. Remove dead and weak wood. Create an open vase shape with the remaining canes by removing the center stems and any branches crossing inwards. Then reduce the length of the remaining stems by about ½ or down to 18 - 24 inches. You can allow the older, stronger stems to be a bit longer than the new growth.

BLOOMS ONCE, ON OLD WOOD

Ramblers: Prune to remove winter damage and dead wood or to shape and keep size in check. Ramblers bloom only once and can be pruned right after flowering, all the way back to 2-3 inches if you wish.

REPEAT BLOOMERS

Modern Shrub Roses: This group is repeat bloomers, blooming on mature, but not old, woody stems. Leave them unpruned to increase vigor for the first 2 years and then use the "one-third" method. Each year remove one-third of the oldest canes (in addition to any dead, diseased or dying canes).

Climbers: Climbers may repeat bloom. Prune early to remove winter damage and dead wood. Prune after flowering to shape and keep their size in check.

Feeding Roses in Spring

As with most plants, roses enjoy a good feeding in the spring, when they are actively growing and need the nutrition. At Van Bourgondien Nursery we have our own brand of Fertilizers which are excellent. (Bud & Bloom and Garden Elements Rose & Flower Food)

Happy Gardening!

FYI~

My personal Favorites because I have very little time but love Roses are Knock Out Roses and Floral Carpet Roses! These are also excellent varieties for beginner rose gardeners as well. A great deal of the Knock Out's value as a landscape Rose comes from its four-season appeal and its resistance to black-spot, that afflict other Roses. Not only is the bloom season exceptionally long, but the foliage takes on a rich burgundy color when it emerges in spring, adding another season of color to this shrub's merits! I have several of these in my garden and they are doing great.

The Floral Carpet Rose is also an excellent low maintenance rose. These are low-growing compact shrubs that look great planted in mass.They are very popular with landscapers since the roses are easy to maintain and will carry color in your garden long through the season.These disease resistant hardy performers come in many different colors: light pink, dark pink, scarlet red, pale yellow, coral, peach and white. They are equally at home in traditional borders, foundation plantings, along driveways and paths, cascading over walls, and even on sloped areas, these easy-care Carpet roses are the solution to dozens of landscaping scenarios. There ever-blooming trait will be a colorful addition to your garden.